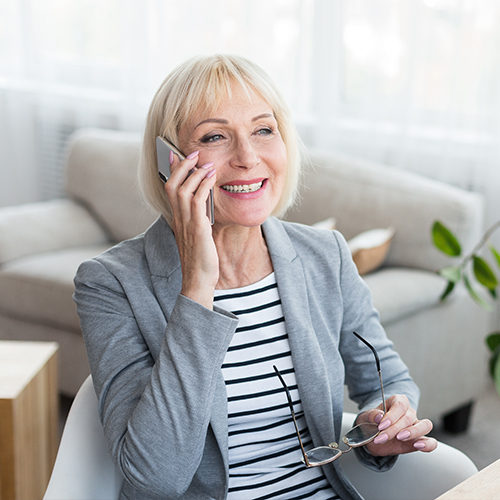 Cell Phone Signal Booster throughout Los Angeles California
If you are tired of dropped calls in Los Angeles, Cell Booster Installations is the store for you. We have successfully helped homeowners throughout Beverly Hills, Malibu and the Pacific Palisades increase their cellphone signals. Not only do we carry cell phone signal booster equipment, we also provide efficient and reliable installation. We are experts in this industry and have never had issues with our installations. We offer cell phone repeaters, extenders and signal amplifiers from Wilson Electronics, WeBoost and WilsonPro.
We believe everyone should have perfect cell service. We take pride in simplifying another aspect of our client's life. If you have experienced, or are experiencing, weak phone signal in your home or office, we can improve it immediately! We have the equipment and necessary knowledge to increase your mobile service in no time. Our powerful antennas will amplify the signal so you don't have to deal with dropped or missed calls again. Our signal boosters will even speed up your data loading for faster downloads and web browsing.
How do cell phone signal boosters work?
Dropped calls and slow data is generally caused by the same three things: Far distance from cell towers, tall objects (buildings or trees) are in the way, or building materials are in your home/office. When we install a signal booster we make sure it is place in the correct spot. Each booster is able to amplify and transmit voice and data signals for vehicles and indoor spaces.
Cell phone signals are carried by radio frequency waves (think FM radio inside a car). Those signals are captured by the antenna and retransmitted to the specified indoor location. This trick will allow you to enjoy your mobile device without interruption caused by poor cell phone signal.
Call or email Cell Booster Installations today to learn more and to place an order.
New Arrivals
What is a Cell Phone Signal Booster for Mobile Vehicles and Boats?
Signal boosters for car, truck, van, RV, and boat boost cell signals for all US carriers and all devices. After purchasing the booster kit there are no recurring fees and installation is quick and easy. Once installed a cell phone booster will improve weak voice, text and 4G LTE data signals for any vehicle or boat in weak signal areas.
How Do Cell Phone Boosters for Mobile Work?
For vehicles and boats that frequently encounter areas with weak cell phone signals a cell phone signal booster can give drivers and passengers access to reliable cell phone signals. Cell phone boosters improve connectivity for calling, texting and 4G LTE data for streaming and applications. Cell phone signal boosters for mobile capture the signal that exists outside of the vehicle or boat, strengthen the signal and redistribute the improved signal inside of the vehicle to either one or multiple devices. Signal boosters are a simple to install solution that are commonly used to stop dropped calls, fix weak cell phone signals in boats and vehicles like cars, sedans, trucks, vans, fleets, RVs and more. California cell phone signal boosters are compatible with all US cell carriers, all cell phones and devices, and require no recurring fees after purchase.
Best Cell Phone Signal Booster for Mobile
Choosing the best cell signal booster for mobile, vehicle or boat depends on a few things – type of vehicle or boat, strength of the outside signal, number of simultaneous device users, price, and satisfaction suite of the manufacturer. California cell phone signal boosters work with all cell carriers in the US to improve voice, text and 4G LTE data reliability in vehicles, boats and any other mobile application. If there is a weak but usable signal outside of the vehicle, one of our cell signal booster will be able to give one or many simultaneous device users more reliable cell coverage inside the car, sedan, truck, van, fleets, boat or RV. California mobile boosters have the best price-performance value of any booster on the market and come with the industry's best
Contact Us
Do you have any questions or would you like to use our services? Contact us now for a free site survey at your residential or commercial property!
Contact Us
Do you have any questions or would you like to use our services? Contact us now for a free site survey at your residential or commercial property!